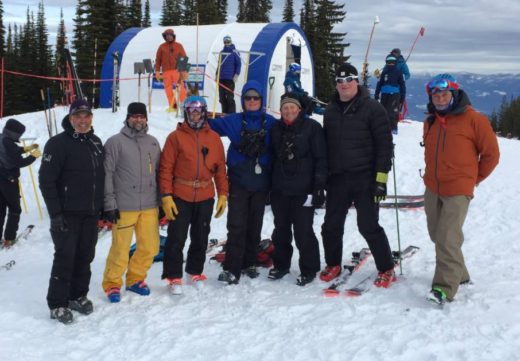 We wish to acknowledge all of the wonderful volunteers that make our races and events successful!  To host and conduct a world class ski race, many volunteers are needed both off and on the hill.  Each season we look forward to welcoming back our veteran volunteers as well as welcoming dozens of new volunteer workers to the mountain!
Ski races are not the only way to get involved with SARS. As a non-profit, we depend on fundraising events and sponsorship for over half of our operating revenue. The annual SARS Sandpoint Ski Swap is one of our larger fundraisers of the year and it requires dozens of hard working volunteers to pull off! The Swap is held in early November each year at the Bonner County Fairgrounds and marks the official kickoff for the new ski season. It's not only a place to find deals on gear, but for SARS families it's a place to reunite with old friends and meet new friends before the first ski days of the season!
In mid-winter SARS hosts its single largest fundraising event of the year, the Annual SARS Dinner Auction, held in the Caribou Room at Schweitzer Mountain Resort. Volunteers are needed on the day of the auction to help organize over 100 donated items and to set up the room. If you're interested in volunteering to be on the Dinner Auction planning committee, we would love to hear from you.
If you have any questions about volunteer opportunities to support Schweitzer Alpine Racing School, or if you'd be willing to step into a role on the Auction committee, please contact the SARS administrator, Jason Welker, and introduce yourself.
Without dedicated volunteers, SARS would not be able to continue offering the world class ski training experience it has offered so many young athletes over the last 55 years! Thanks for all you do! For more information about volunteering, continue reading below.
How to volunteer: