Registration opening soon!
SARS program registration will open September 1, 2020.  We have lots going on in preparation for what is shaping up to be a super unique ski season.  All options are on the table for SARS as we prepare to adapt, adjust, and deliver the best programming that we can given the challenges that we're likely to face.  For now, we're full steam ahead planning for the best case scenario and will adjust as we need to. Stay tuned for the August Newsletter and revised program descriptions.
In an effort to be as transparent as possible with our valued membership SARS has published the SARS COVID-19 refund policy (link to resources page)
2020 Mount Hood Summer Camp Registration Open
Yes, there will be a Mount Hood Summer Camp this year, from August 19th – 23rd for U14 athletes and older. More information and a registration and payment for is now posted here.
COVID-19 update from SARS Program Director Jamie Landwehr
As you well know by now, COVID-19 has been creating havoc among our businesses, schools and extracurricular activities at a staggering rate.
The United States Ski and Snowboard Association has suspended all competitions for the remainder of the season effective Monday, March 16th.  Unfortunately for SARS, this means no more sanctioned racing for the remainder of the year including: BWC championships, NWC Series, U14 champs etc etc.
SARS programs will however continue to provide training during this time until we are advised otherwise.  Conditions are amazing at Schweitzer and we plan to resume operating our program (skiing and training) during this time.  We will however limit the amount of time we spend indoors as a group.
Listed below are a few measures that we can take:
Stay home if you are sick
Avoid meeting in large groups
Use respiratory etiquette "cover your cough with a tissue or sleeve"
Wash hands frequently
Avoid physical contact with your teammates
Avoid spending extended periods of time in doors
If your child appears to be ill, they may be asked to go home
This is obviously a dynamic situation.  We will continue to monitor conditions and adjust the SARS program as necessary. Please don't hesitate to reach out if you have any questions.
Jamie Landwehr
Home Series Race #2 Results
Another stormy race day brought lots of excitement on the Prime Time race course! Check out last weekend's results here.
Congratulations to the podium finishers!
We still need some volunteers for the final home series race of the season on April 4th! Check out the volunteer matrix here then head to our race volunteer page to sign up!
SARS Dinner Auction tickets on sale NOW!
This year the SARS Dinner Auction will be hosted on February 29th at the Sandpoint Events Center in the historic High School building on the corner of Pine Street and Euclid. Schweitzer is making a shuttle bus available for those of you mountain dwellers who prefer not to drive to and from town.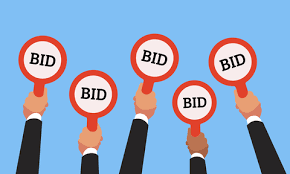 As is customary, the festivities will kick off with a Home Series Race on February 29th. After the awards ceremony you'll have plenty of time to spruce up before the shuttles leave the village at 5:30 for a 6:00 kickoff to the festivities in town. The silent auction will wrap up around 7:15, at which time dinner (catered by the iconic Ivano's Ristorante) will be served, followed by our live auction, which once again will offer attendees some once in a lifetime experiences on which to bid. The evening will feature beer and wine, and a full cash bar!
The event will wrap up by 9:15 and the shuttles will return you to the mountain around 9:30. Space on the shuttles will be limited and you'll have to indicate on your event registration form how many seats you'd like.
Tickets are on sale now for $50 apiece (or $500 for a table of ten plus $10 per person for the optional shuttle.) Each guest will receive two complimentary drinks (beer or wine) plus dinner! If purchasing more than one ticket, please include the names of your fellow guests in the registration form and we'll be sure to seat your party together.
We're also looking for around 85 silent auction items this year, and depend largely on our community to pitch in to donate and procure these items. Click on the "Item Procurement" tab on the page below to find ideas for silent items, and when you have something in mind complete the item procurement form found there. We ask that this be done at least a week before the event (February 22nd). 
Tickets are on sale now! In years past the event sells out well in advance, so we encourage you to reserve early, especially if you wish to secure a table for all your friends!
We're looking forward to a fun evening of celebrating all that we love about SARS with the community on February 29th!
Home Series Race #1 results
We had an exciting, albeit challenging (due to heavy snow) race on New Years Eve on the NASTAR course. Almost 200 skiers completed two runs each in conditions that required the utmost attention and care from our excellent volunteer course crew and coaching squad! What a fun day!
Results can be seen here. Remember, the first EEYSL race is just days away, so if you have a youth skier that wants to compete, be sure to read the race announcement and to get them registered ASAP!
Here's a summary of the results from last week's race:
STARS
Girls:
1st: Norah O'neill
2nd: Emerson Shoemaker
Boys:
1st: Danny Hughes
2nd: Brig Ambauen
3rd: Felix Hurt
U8s
Girls:
1st: Libby Welker
2nd: Jordyn Lemon
3rd: Tekla Lien
Boys:
1st place: Wyatt Dix
2nd place: Edwin Dix
3rd place: Solen Landwehr
U10s
Girls:
1st: Anya Parekh
2nd: Collette Holcomb
3rd: Nina Cardin
Boys:
1st: Wyatt Lemon
2nd: Landon Buoy
3rd: Asher Smith
U12s
Girls:
1st: Maya Rizvi
2nd: Katja Holcomb
3rd: Samantha Matthews
Boys:
1st: Jeru Gidley
2nd: Adam Vogel
3rd: Dakota Landwehr
After a successful Holiday Camp, regular training starts now!
Between December 27th and 31st over 200 athletes participated in our largest ever SARS Holiday Camp, including 34 Freeriders, a number that marks a doubling since last season! With camp behind us regular training starts tomorrow. when all 3-day Youth Competition Athletes will train on Loophole run from 9-11:30 then from 12:30-3:00. On Saturday, January 4th YSL 1 and 2 day athletes and STARS kiddos will join their teammates while the Freeride team will return to the slopes to charge some of the fresh snow that is on the way!
Updates about groupings and training venues and schedules can always be found on the training page. For parents of YSL athletes, be sure to check in on the race page for information about our three EEYSL races coming up, including the Chad Engstrom Memorial YSL race right here at Schweitzer on January 11th and 12th. There are still a few volunteer spots open for that race, so check out the matrix for openings and then head to the volunteer registration form to register your availability.
Team Logo Apparel
Check out team apparel for all ages in the Shop tab above.  Just in time for the holidays!  Learn more.