2021 SARS Ski Swap cancelled
For a variety of reasons SARS has regrettably chosen to cancel the annual ski swap for the second year in a row. We will be back in 2022!
Fall Camp #2 @Panorama registration now open
Fall Camp #2, open to athletes U14 and older only, is now open for registration here. The junior racers will be returning to Panorama in British Columbia from December 3rd – 7th.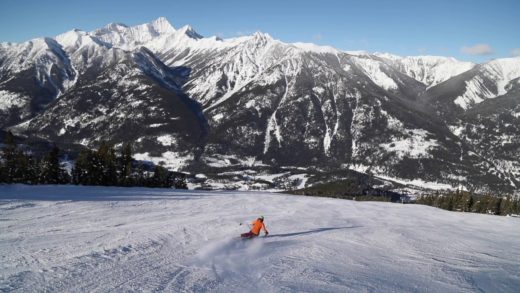 2022 Season COVID info
We are carefully monitoring the local COVID situation and want our valued membership to know that we're going to exhaust every effort to deliver a great product in a safe and responsible manner again this season.  SARS is prepared to make necessary program modifications if needed once the winter season has arrived.  For now, we are sitting tight and hoping for the best.
A few changes that we made last season have stuck thanks in part to your feedback.
SARS training sessions will not include a long lunch break.  We will run our program straight through with times of approximately 8:45 – 1:00.  We anticipate being able to take quick breaks as needed for food, water, warmth, and restrooms.
SARS will not offer a Holiday Camp only option this year.  Holiday camp will be reserved for those enrolled in the entire season.
SARS will not offer YSL 1 day programs for U10 and U12 athletes.  We will continue to offer YSL 1 day for U8's and the STARS feeder program for 5 and 6 year olds.
SARS Gear Trade now live on the site!
It's been a long time coming, but we finally have an online market place where SARS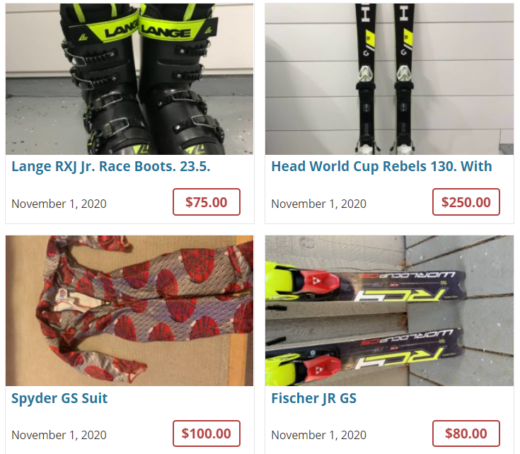 families can buy and sell equipment between one another! There are already dozens of quality race equipment items up for sale! View this as a way to make sure your young athlete's equipment that they've outgrown goes to a good home, or as a way for you to secure equality equipment without taking on a huge expense every year!
Check out the Gear Trade page now!
Welcome to the 2020/2021 winter season!
With Schweitzer set to open in late November, SARS has been preparing for another exciting winter of alpine ski racing and training. While we know things are going to look a little different on the mountain this year, we are doing our best to make sure the SARS program looks as normal as possible. Our programs filled up in record time this year, reaching capacity just three weeks after registration opened in September. If you are a family looking to get your kid into SARS, please reach out to our program director, Jamie Landwehr. We still have openings in our Junior program (ages 12 and up), which you can learn more about here.
Team Logo Apparel
Check out team apparel for all ages in the Shop tab above.  Just in time for the holidays!  Learn more.