2023 Mount Hood Summer Camp registration OPEN!
Our first summer camp of the year will take upcoming U14s and older to Mount Hood from June 17th – 23rd. Registration is open now and you have until May 15th to sign up! Spots are limited to 25 so sign up soon!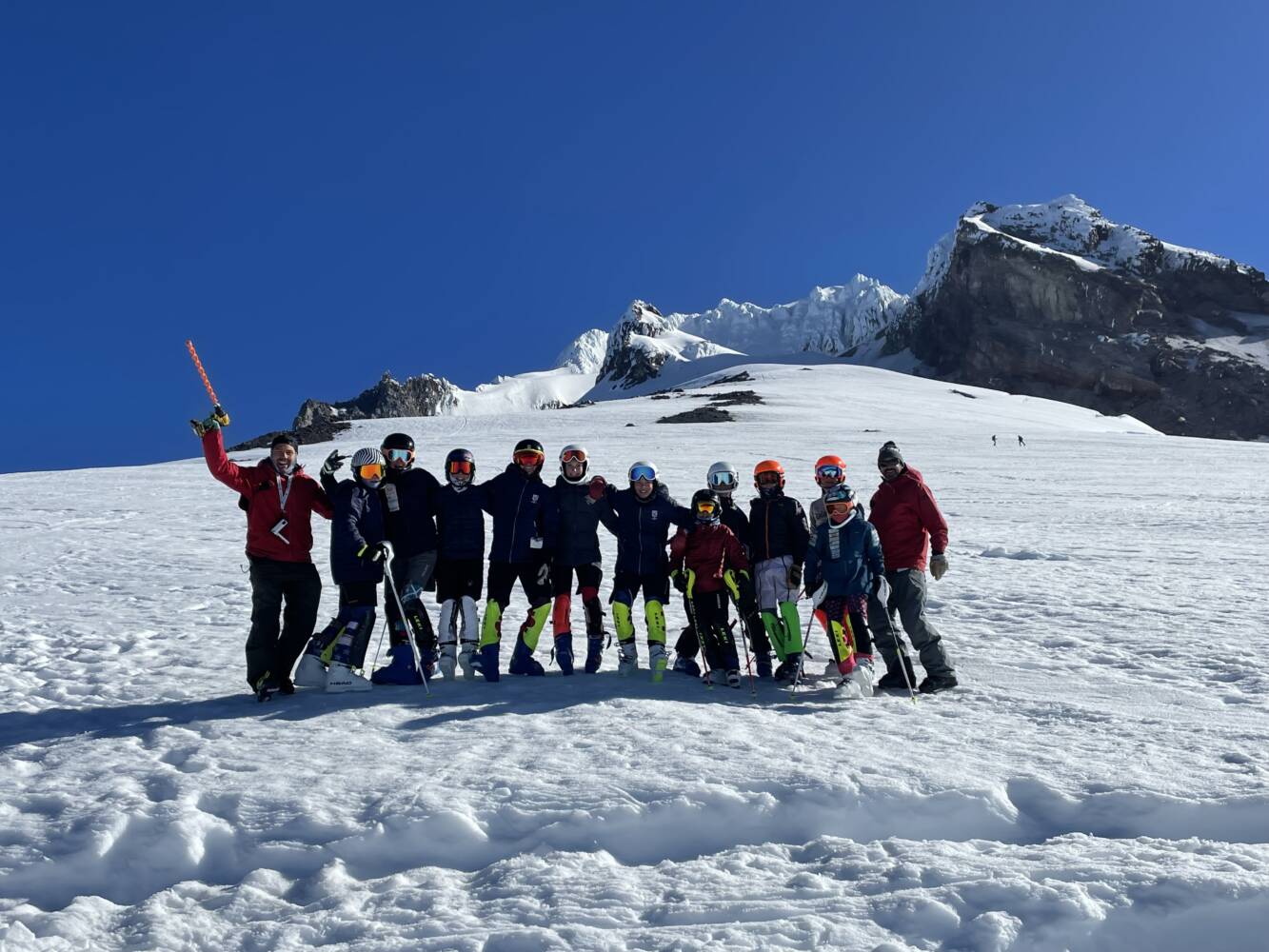 Race Results from STARS to U18!
What a weekend of racing for SARS athletes of ALL ages! From the 5-year old STARS kiddos zooming down Prime Time to the U18s competing at Alyeska, AK, SARS had representation at every level of the Alpine Racing world over the weekend. Below are some of the highlights from what turned out to be a super successful week of U14 racing at Jackson Hole, U16 championships at Sun Valley, and FIS races up in Alaska!
Starting up in Alaska, where SARS had two athletes competing at the FIS Western Region championships, William Saenz took 28th in the Slalom and 36th in the GS, and Luke Branson took 35th in the GS.
Meanwhile, down in Sun Valley Scarlett Hargreaves, Hannah Stiller, and Katja Holcomb represented the SARS women at the Western Region Championships. Scarlett took 27th in the Super G, 22nd in the Slalom, and 38th in the GS. Hannah took 66th in the Slalom, and Katja finished 69th, 57th, and 52nd in the three events.
The U16 SARS men were represented by Royce Sharp and Cadin Billstin down in Sun Valley. Royce took 50th in the Super G and 38th in the Slalom. Cadin finished 30th in the Super G and 52nd in the Slalom.
Three SARS ladies made their way to the U14 Western Region Championships at Jackson Hole, all putting down excellent runs in Super G, Slalom, and GS. Georgia Dix took 8th place in SG, 17th in Slalom, and 25th in GS. Maya Rizvi took 11th in the SG. Autumn Craven took 15th in the SG, 18th in Slalom, and 21st in GS. Outstanding results for the SARS women all around!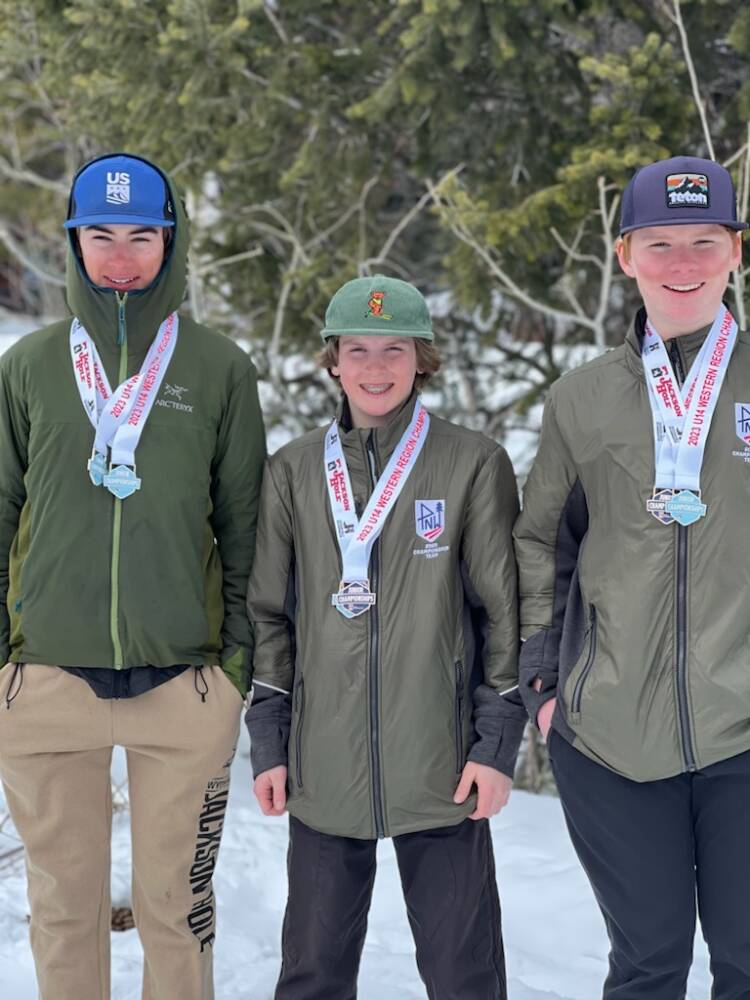 Finally, SARS sent six U14 boys to Jackson Hole: Drayson Lund, Dakota Landwehr, Jeru Gidley, Olin Elgee, Charlie Schmitt, and Adam Vogel. All the boys performed brilliantly, with Drayson, Dakota, and Jeru finishing 3rd, 6th, and 7th, respectively in Friday's Super G. Olin, Charlie, and Adam took 30th, 35th, and 45th in the speed event.
Over the weekend Jeru finished 3rd in Slalom and 22nd in GS. Dakota took 6th in the Slalom, Drayson 24th in Slalom and 5th in GS, Charlie 19th and 16th, Olin 37th and 25th, and Adam 16th in Slalom and 18th in GS. Drayson and Jeru are both coming home with podium finishes from the Western Region Championships, meaning SARS athletes are among THE fastest ski racers across all the ski clubs in 9 Western States! Well done to all the SARS boys!
Meanwhile, SARS hosted its final Home Series race of the season, with over 180 5-11 year old athletes racing GS on Prime Time in some perfect race conditions! Results from the Home Series race can be viewed here. Fun was had by all and, as always, it was a blast to celebrate the end of another season season of youth ski racing!
Well, the end for most… This weekend around 70 U12 SARS kiddos will head to Mount Hood for the PNSA U14 Buddy Werner Championships, where for the first time many SARS athletes will have the chance to size up their competition at big PNW clubs from Mount Bachelor to Hood, to Crystal and Stevens. This is an exciting right of passage for may 10 and 11 year olds, and marks, for that older group, the final youth race of their careers. Some will move onto the Junior programs, while, for others, their ski racing careers may be winding down at this weekend's "Buddy's." Good luck and safe travels to all the athletes and their families traveling to Buddy's and beyond later this week!
Thanks for a great season everyone! We hope your kiddos enjoyed their time with SARS and we look forward to welcoming everyone back in December! Program registration will open on September 1st. Stay tuned for updates on Junior summer camps coming later this spring!
Final Home Series Saturday, and a shout out to our Junior Western Region Championship Team!
Saturday marks the final home series race of the year, where the entire YSL community comes together for a fun race on Prime Time. If you are a parent who signed up to volunteer, please plan to meet Jason at the Clocktower at 8:40 am to get your volunteer assignments and head to the course to help get it ready for the nearly 200 kiddos who will be racing that day! You can view the volunteer matrix here to see what your assigned volunteer role is. We could still use some course crew volunteers, so if you're interested in helping keep the Prime Time course in prime shape, please reply to this email and let me know you'd like to help out!
In other news, did you know that SARS currently has 14 athletes competing at the Western Region Junior Championships in Alyeska (FIS level), Sun Valley (U16 level), and Jackson Hole (U14 level)! Huge shout out to dedicated athletes who qualified for this coveted competition, where further success will win them a spot at junior nationals later in the spring! Here are the 14 who are competing in Western Region Championships this weekend:
At the FIS level (U18): Lawrence Saenz and Luke Branson
At the U16 level: Cadin Billstin, Royce Sharp, Scarlett Hargreaves, and Hannah Stiller
At the U14 level (SARS athletes took 9 of only 23 spots open to U14s for the entire Pacific Northwest Division!): Maya Rizvi, Autumn Craven, Georgia Dix, Jeru Gidley, Dakota Landwehr, Adam Vogel, Olin Elgee, Charlie Schmitt, and Drayson Lund.
The U14 athletes will race Super G on Friday the 24th, and GS and Slalom over the weekend. You can follow results from all the WR championship races at live timing.
We'll see all you YSL families on Prime Time for some fun Home Series race action this Saturday!
EEYSL Results are in!
SARS made a great showing at the EEYSL finals at Lookout Pass last weekend, taking many podium spots for the weekend and for the season, while taking the overall team victory!
SARS Gear trade page
Do you have athlete equipment your kid has outgrown? Are you looking for some lightly used skis for the new race season? Boots, skis, tuning equipment, apparel, and more; we invite you to post your items to the SARS Gear Trade page, which is back for the 2022/2023 season.
When posting an item, please create an account so that you can manage your post. If an item sells, please log in and delete the posting from the site.
Team Logo Apparel
Check out team apparel for all ages in the Shop tab above.  Just in time for the holidays!  Learn more.