SARS Gear Trade now live on the site!
It's been a long time coming, but we finally have an online market place where SARS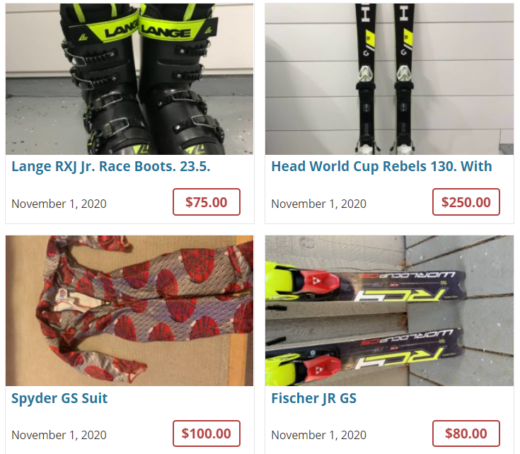 families can buy and sell equipment between one another! There are already dozens of quality race equipment items up for sale! View this as a way to make sure your young athlete's equipment that they've outgrown goes to a good home, or as a way for you to secure equality equipment without taking on a huge expense every year!
Check out the Gear Trade page now!
Sad news – no SARS Ski Swap this year!
With Idaho back in Stage 3, SARS has had to cancel its annual Sandpoint Ski Swap. We can't wait to be back in 2021 with all the best deals on your alpine skiing and snowboarding equipment!
Big Sky Fall Camp registration OPEN
With the Canadian border still closed to US travelers, SARS has moved its fall camp to Big Sky, Montana this year. Athletes ages second year U10 and up will get seven days of on snow training from November 19th-25th. There are few changes to this year's camp for obvious reasons, so be sure to read more about it here before registering.
Welcome to the 2020/2021 winter season!
With Schweitzer set to open in late November, SARS has been preparing for another exciting winter of alpine ski racing and training. While we know things are going to look a little different on the mountain this year, we are doing our best to make sure the SARS program looks as normal as possible. Our programs filled up in record time this year, reaching capacity just three weeks after registration opened in September. If you are a family looking to get your kid into SARS, please reach out to our program director, Jamie Landwehr.
Team Logo Apparel
Check out team apparel for all ages in the Shop tab above.  Just in time for the holidays!  Learn more.