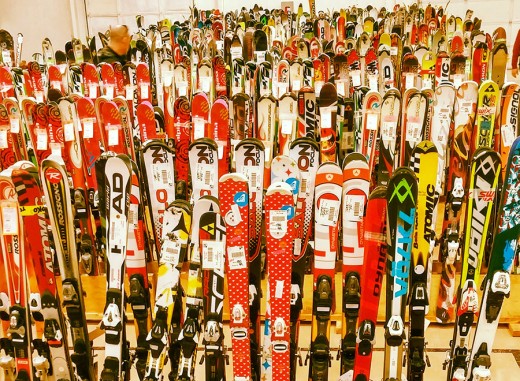 Kickoff the ski season and find great deals on snow gear – from skis and snowboards to a huge variety of winter recreational equipment and clothing at the SARS Annual Ski Swap on Saturday, November 12, 2016.
Thousands of new and used equipment and clothing at discount prices. Highly organized with several professionals on hand for buying assistance. Outfit the entire family – skis, snowboards, boots, poles, bindings, helmets, hats, goggles, gloves, jackets, pants, socks, and more.
Get your pass yet? Schweitzer Mountain Resort will be returning to the SARS Ski Swap. Come on by to pick up your pass. If you haven't purchased your 2016/17 Winter Season Pass yet, be sure to get it before the October 31st deadline. Click here to buy your pass from Schweitzer Mountain Resort.
The annual event benefits the SARS's ski racing and freeride programs for more than 150 local and regional athletes ages 5 and up. We appreciate your support!

To Buy
To Sell
Volunteer Form
To Buy
Saturday, November 12, 2016
Hours: 9:00am to 2:00pm
Location: Bonner County Fairgrounds, 4203 N. Boyer Road, Sandpoint, Idaho
Admission fees: $2/person $5/family
Parking is FREE!
Cash, Visa, Mastercard and Discover credit cards accepted